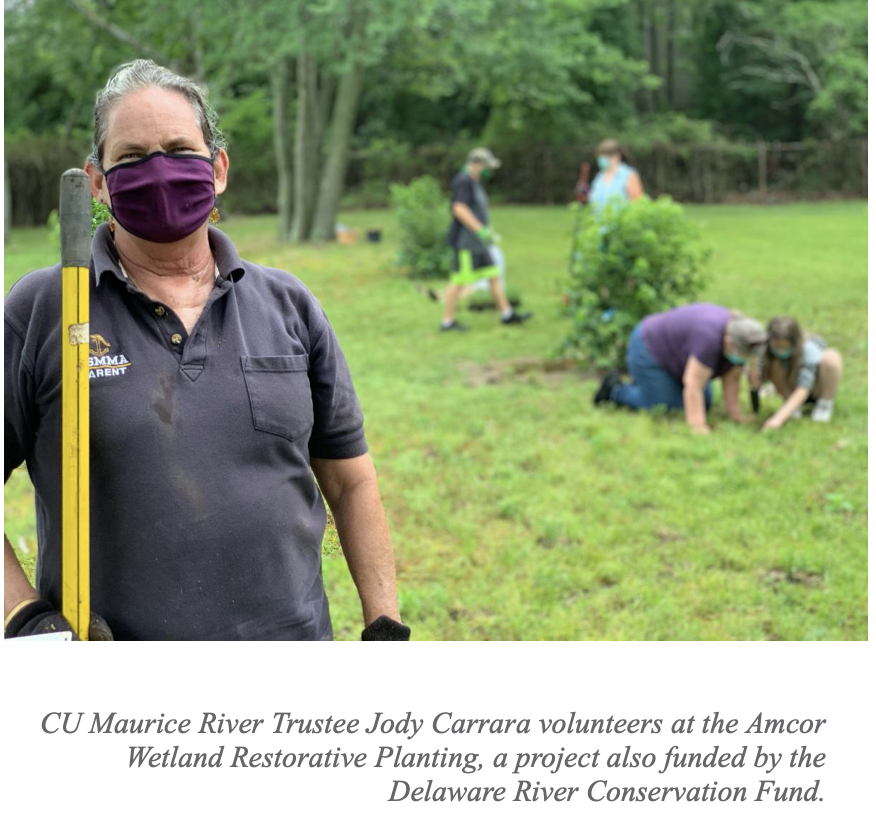 Be Prepared
Please dress appropriately for the weather and bring water for yourself. You may wish to bring a shovel, hand trowel, and gloves. If you are volunteering on Thursday and have a wheel barrow, please bring it along. If you don't have the items listed above, CUMR has a limited amount to lend to volunteers. We may not have enough for everyone. Face masks are required.
A Community Leader Grows Their Stewardship…
First United Methodist Church was founded in 1868, and has been ministering to Millville's generations for over 200 years. This community leader is well known for the services it provides in the downtown neighborhood that empower through reflection and prayer. FUMC houses programs such as a nursery school, Boy Scouts, and junior and senior high youth groups. First United Methodist Church of Millville has an opportunity to expand on their stewardship practices. In recent years a dilapidated building owned by the church and adjacent to the main facility was demolished, leaving behind a vacant lot. We hope you will join us to revitalize an otherwise barren lot into a vibrant garden teeming with life, a perfect backdrop for spiritual events as well as the charitable work the church accomplishes.
The space will be used for congregating while also promoting infiltration of stormwater and supporting pollinator populations. By revitalizing this lot using best management practices, the church's green infrastructure will catch an approximate 92,500 gallons of water that will help reduce suspended solids by 15lbs, phosphorus by 0.12lbs, and nitrogen by 1.13lbs per year. All the while the garden will provide much needed support to pollinators and birds that rely on native flora species for nourishment.
Our Partner in Water Conservation…
Recognizing the need for examples of green infrastructure at businesses in the watershed's urban areas, CUMR contacted a previous partner in educational programming focusing on stewardship: Rutgers University's Cooperative Extension's Water Resources Program. Our two organizations have been working together since 2017 to organize educational programming, as well as identify and develop green infrastructure designs for commercial properties of special conservation interest or that offered a special opportunity for interpretation in stewardship outreach initiatives. In the installation phase of the stewardship program, we have implemented two green infrastructure projects together and have two more to realize. Rutgers is responsible for designing the engineering plans for the projects listed below and is also an active partner in their installation.
   Before                                                                           After