Holy Communion
All Christians are welcome at the Lord's table.
Broken Bread for Us
"Then their eyes were opened, and they recognized him" (24:31). So, as we're nourished by this meal, our eyes are opened; and we recognize Christ here in our congregation, our community, and our world. What's our response? Thanksgiving!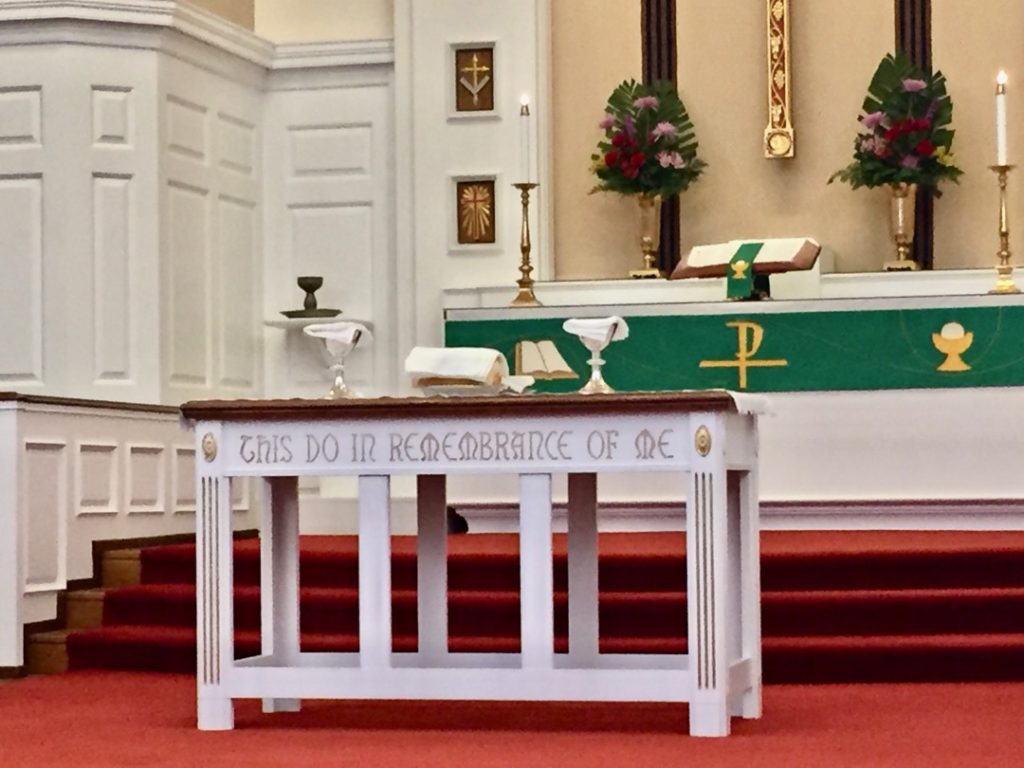 Celebrating the Lord's Supper
When we receive the bread and cup, we join with millions of brothers and sisters across the ages and around the world. As with baptism, we use common, physical gifts of the earth, bread and wine.

The First Sunday of Each Month
Holy Communion (or the Lord's Supper) is a mystery too deep for words. Its meaning will vary for each of us and from one time to another. But three essential meanings are caught up in this proclamation in our Communion service: "Christ has died; Christ is risen; Christ will come again."
We offer Holy Communion at all of our worship services the first Sunday of every month.