Ministries we are currently supporting
at First Church
Help and Hope Ministries
ASELSI Guatemala
Scott Missionaries
Hope Day
Hello Church Family!
I am Carol Coffee, chair of the Missions Team 2021. Jesus said, "In the same way, let your light shine before others, that they may see your good deeds and glorify your Father in heaven." NIV Matthew 5:16. God intends for the world to be able to see Him by his reflection in his people.
The Missions Team at FirstUMC is really all of us. We have the responsibility to spread the Word and love of Jesus to those around us. We do this in a variety of ways. We tithe our time, money and talents.
This year has been challenging, but God has given us an opportunity to share His good news and His love for others. One way we do this is by supporting the mission work done in our community and around the world. We monetarily support UMCOR, ASELSI, Help and Hope, Christian Ministries Technical Services and Ranch Hope.
Our hands-on/monetary missions include the Baby Bottle Boomerang (for Cornerstone), Hope Day (this June 5th), Thanksgiving Day luncheon, Operation Christmas Child (shoebox gifts), Project Christmas Child (for Cumberland County homeless children) and our Food Closet.
You can support mission work for a specific mission by donating on our payment portals or through a labeled envelope that can be mailed or delivered to the church. We would also appreciate your time and talents that can be shared in our many hands-on missions. Last December you provided Christmas gifts for 100 homeless children!The Food Closet especially needs volunteers and non-perishable food donations on a weekly basis.
Jesus knew that our participation in mission work is its own reward. I feel that's true for me personally especially through the work of the Food Closet. God gave us this opportunity to reach out to those who need help. It feels wonderful to be able to provide needed food. Our patrons are always grateful. We have also started to pray with and for them when they come to the Closet. It is a moving and much appreciated experience for everyone. Some have shared that they wouldn't know what they would do without our Food Closet. My response is "I thank God that we are able to help." He works through us. It's all about Him and what he calls us to do.
Chairperson: Carol Coffee
Help and Hope Ministries Food Programs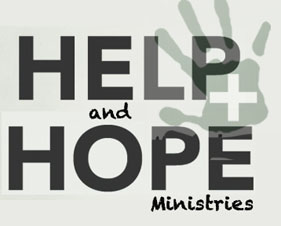 The Food Closet of Help & Hope Ministries has provided food to many of our neighbors in the current year.  More than 3438 of our neighbors were provided 30,942 meals and 4,401 bags of food.  The need for food had increased to all time highs due to poor economic conditions and remains high.  Food usage 30% higher than last year.
Help & Hope needs continued efforts by our churches and community to be able to sustain our ability to provide food.  We continually need donations of non-perishable food, both plastic and brown paper bags, and money to purchase food.
The Help & Hope Food Closet at 216 Howard Street in Millville, New Jersey is open from 10:00am to 12:00 noon on Tuesday, Wednesday, and Thursday.
We have also resumed our monthly luncheon in Berry Hall at First Presbyterian Church. We will resume third Saturday luncheons on January 26, 2010.
We appreciate all the support we have received over the many years our Food closet and Monthly Luncheons have been providing for people who need food.  Please continue your efforts and help us meet the basic human needs of our neighbors.
---
What is UMCOR?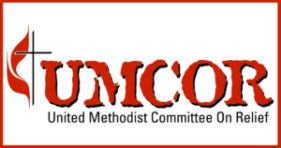 Vision: As the humanitarian relief and development arm of the United Methodist Church, UMCOR strengthens and transforms people and communities. Mission: Compelled by Christ to be a voice of conscience on behalf of the people called Methodist, UMCOR works globally to alleviate human suffering and advance hope and healing UMCOR'S work can be categorized into three major areas:
1.  Humanitarian Relief/Disaster Response
2.  Sustainable Development
3.  Global Health (in collaboration with Global Ministries)
We presently support many partnerships through Missions-worldwide, national and community-based.

Our goal is to create mission awareness and to develop and implement programs of missions that will help balance the needs of our community, nation and other nations with the resources we can bring to through our organization.
ASELSI Guatemala

Provides medical help through Father's Heart Clinic and the Milk Program for Guatemalan infants. Exams, vitamins and formula are essential for those in need.

Christian Ministries Technical Services (CMTS)