FIRST GROUPS 10:15 am COME JOIN US!
First Kids (Sunday School)  Pre k-Grade 12   3rd Floor
Men's Group (Dave Crain)  Large classroom   1st Floor
Young Adult (DallyTorres)  Youth Director office 3rd Floor
"About Worship" (Tina Benishek) Reeves Hall (starting at 10:45) 2nd Floor
Adult Bible Study (Nina Crain) ~ "Unafraid"     Wesley Hall 1st Floor
Hymnology (Myron Estelle) Chapel       2nd Floor
*Nursery – 10:15 am 2nd Floor
First United Methodist Church has an active and Bible-based Sunday School program throughout the year. Our Sunday School classes meet at 9:30am. During the 'traditional school year' from September through June, First offers classes for children from age 4 through 12th grade The adult class meets in the church office. 
Bible Based Curriculum

The weekly studies utilize nationally developed Bible based curriculum that target each age group so that the children can get excited about learning more about God and His lessons for us.

Hands-on Experiences

Younger children can be seen carrying craft projects and singing the songs they have learned at Sunday School. 

Participation in Global Ministries

Throughout the Sunday School year children are encouraged to participate in a variety of mission projects that benefit national and global ministries.

Dedicated Teachers

Our teachers are special and treasured volunteers of all ages who week after week give up time on Sunday morning and time during the week as they prepare for their weekly lesson. 

Email Questions to Us or Use the Comment Box Below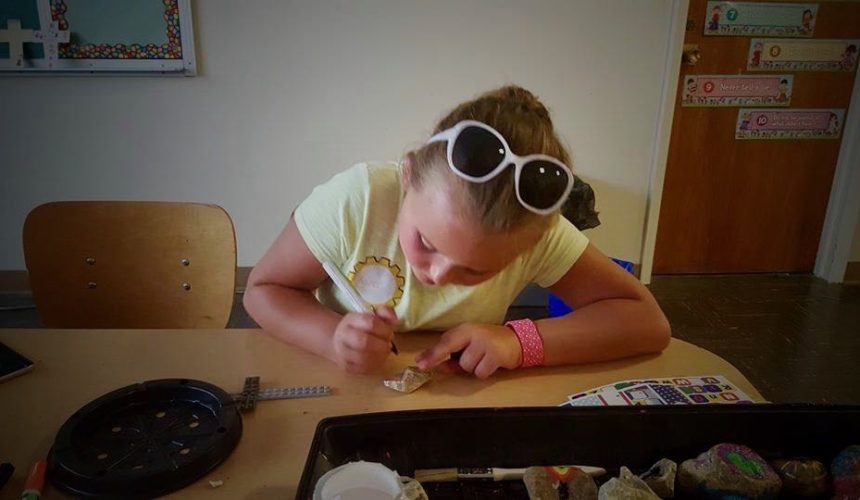 At First United Methodist Church, one of the primary ways we grow spiritually and form soul-nourishing, lifelong relationships in Christ is through Sunday School. Knowledge through study – and the incredible fellowship that goes along with it – are essential elements of the Christian life. FIRST GROUPS 9:00 am       COME JOIN US!